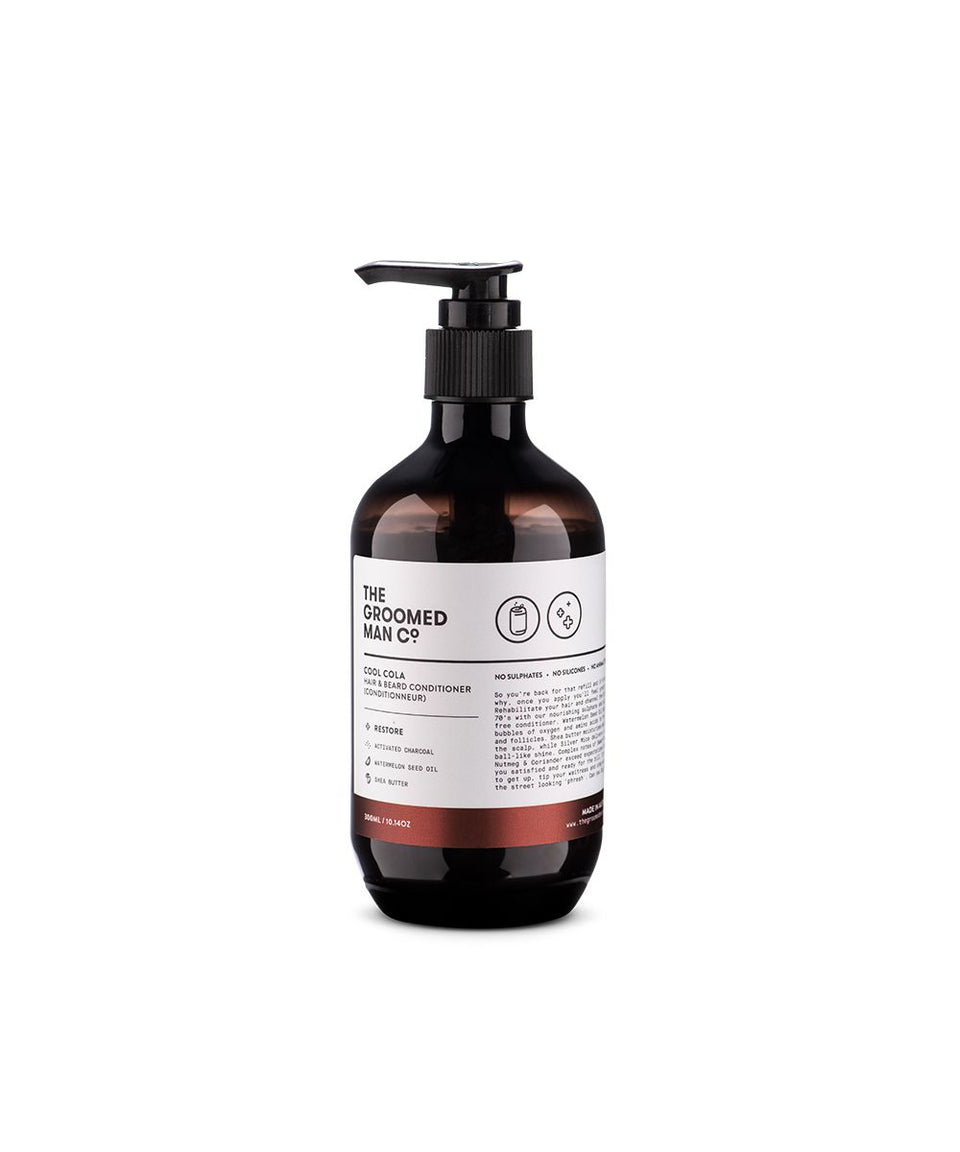 Cool Cola Hair & Beard Conditioner
Activated Charcoal, Watermelon Seed Oil, Shea Butter.
Striking Silver, creamy, thick and non-greasy.
A burst of Cola using refreshing citrus, spice and herbal notes! Extremely addictive!
Highly conditioning, creamy lather, leaving hair feeling naturally conditioned without the use of silicones.
No Sulphates, No Silicones, No Animal Testing.